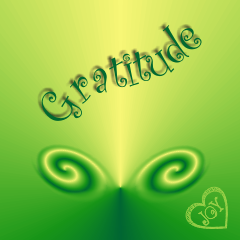 what I am grateful for at this very moment in time!


I have a dependable job. I used to hate it when I went in all hung over and sick. Sober it pretty darn cool.



My son is the light of my life, even if he

IS LATE FOR SCHOOL EVERY FRIGGIN DAY UGH!




Because of dependable job mentioned above, I get to go get a physical tomorrow! Yeehaw, I am sooo ready for those stirrups. Giddy up.



I have great friends in recovery. Shout out to my Val who just got out of the hospital.



Today is Tuesday so I have my home group Beach House Meeting tonight. I get to feed my peeps-I am the snack lady!



I have a car that is running, AND paid for!



My new blogger friends, I just love reading all of your blogs.



My bills are paid, now thats a

BIG ONE

. Thank U God.



That I have a roof over our heads, even if it had

NO HEAT for a day or so last week. Oh, and it was

-7

outside. Yea, that sucked

BUT

I had someone out right away cause I'm not the loser I used to be.
That should do it for now, just checkin in really. Have an awesome night. Denise